Southern Dutchess County Ice Water Rescue Drill (2/10/01)
On Saturday, February 10, 2001, many departments located in southern Dutchess County attended a half day class and drill on ice water rescue. The drill, sponsored by the Glenham Fire District, was attended by members of the City of Beacon, Glenham, Chelsea, Rombout, Hughsonville, New Hackensack, and Village of Fishkill fire departments/ districts. Beacon Volunteer Ambulance also provided EMS coverage at the event.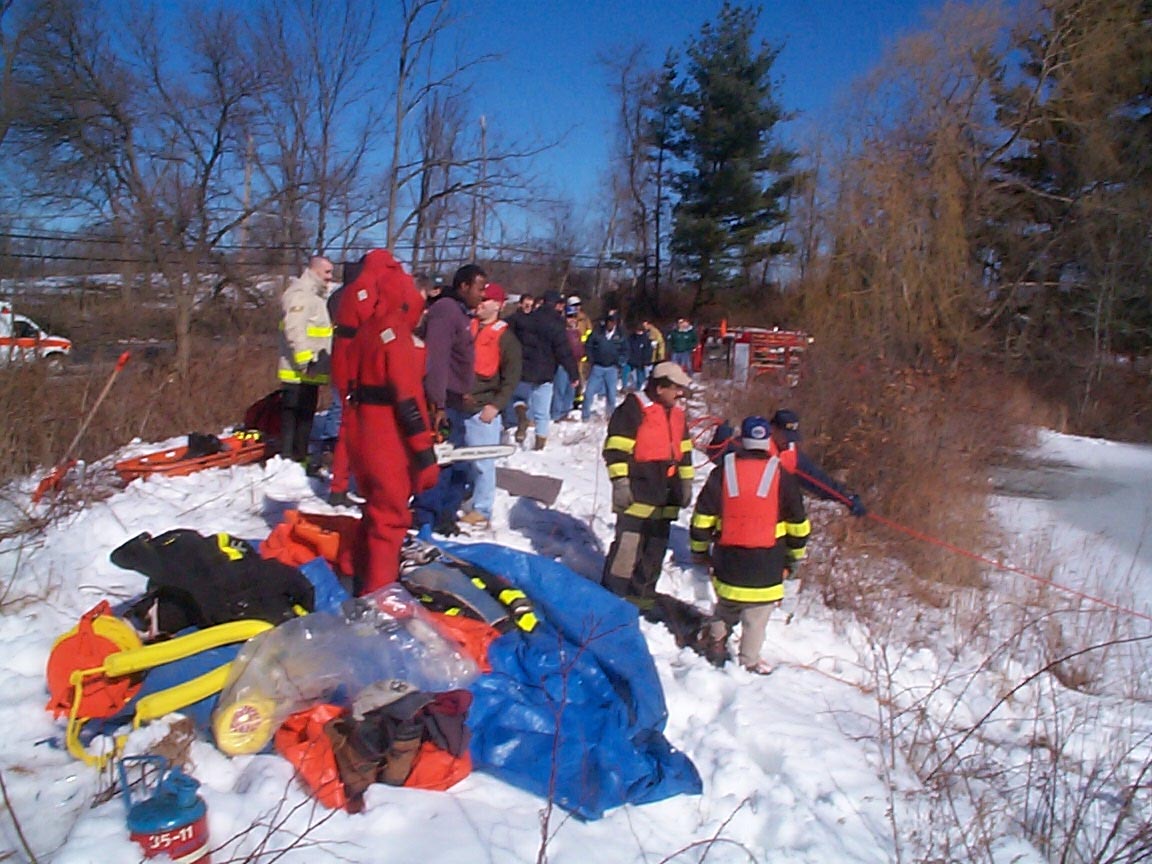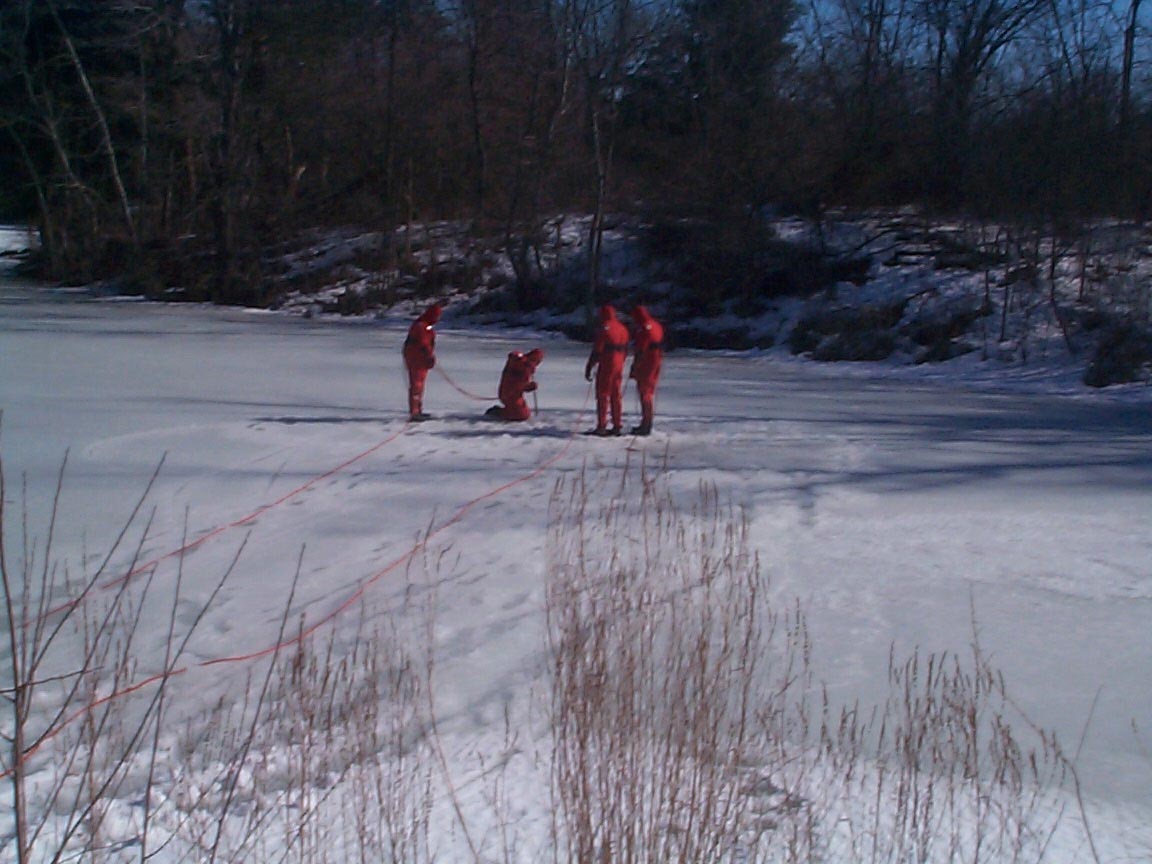 Mask Confidence/ Hose Advancement Drill (1/28/01)
On Sunday, January 28, 2001, Career Firefighter Eric Schmidt and Volunteer Firefighter Mario Capparelli organized and conducted a drill on mask confidence to improve firefighters' use of the SCBA. A hose advancement drill was also held to improve firefighters' use of hose lines as a group and how to advance them inside structures.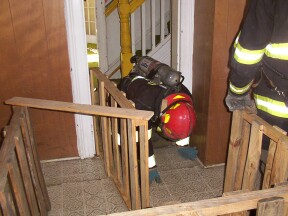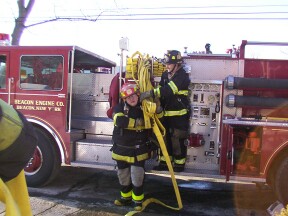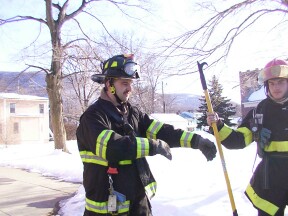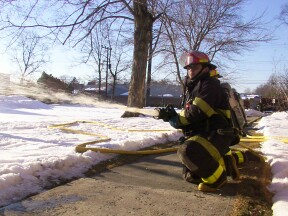 Fire Extinguisher Drill (11/30/00)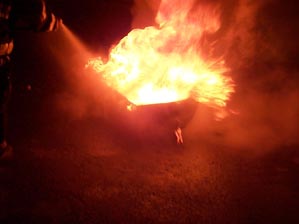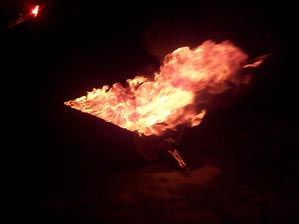 Roof Ventilation Drill (9/14/00)
On September 14, 2000, Members of BFD Ladder 1 (33-45) teamed up with the Village of Fishkill Fire Department to conduct a Roof Ventilation Drill at the old ski lodge on Howland Avenue. Due to the building being scheduled for demolishion, firefighters gained much needed training on saws and cutting techniques. Note: The firefighters are cutting the roof from Village of Fishkill's Ladder.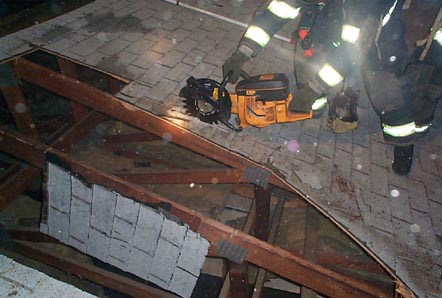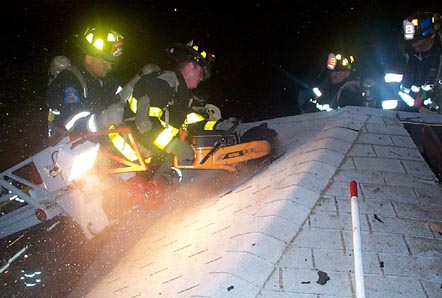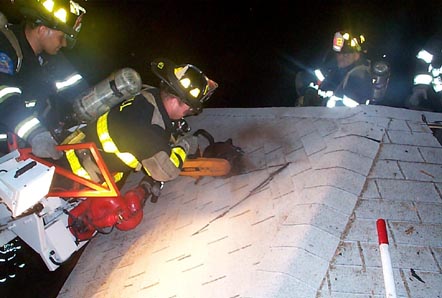 Roof Ventilation Drill (6/30/00)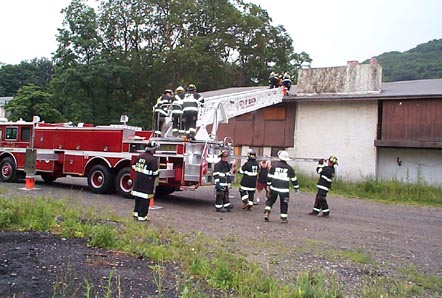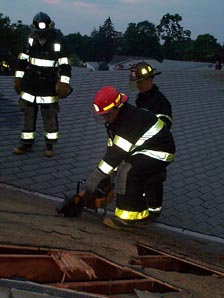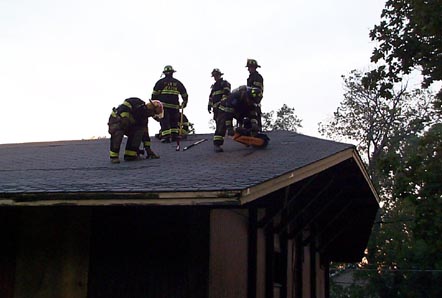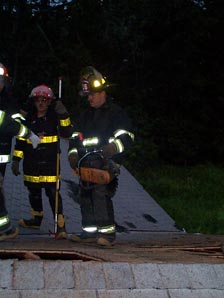 Forcible Entry Drill (5/30/00)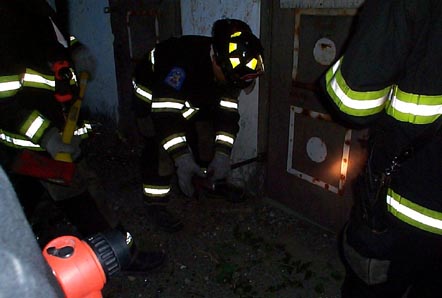 Spirit of Beacon Day Extrication Demo(9/27/1998)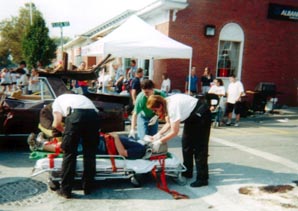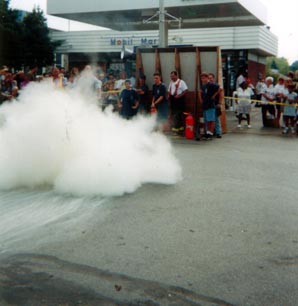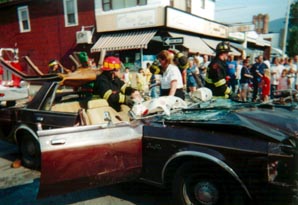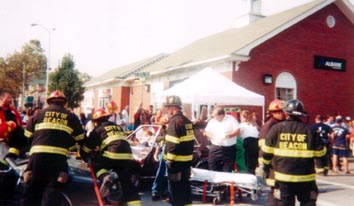 Back to Photo Gallery Main Page
or
To go back the Beacon Fire Department website Click Here